Customer Case Study: CivicSolar, Innovative, Industry-Leading Distribution Company Providing Value to its Partners Around the Nation
by Tracy Fosterling on Oct 17, 2018
As solar and energy storage technologies continue to evolve, along with the policy landscape in different regional markets across the country, distributors are playing a more crucial role than ever. CivicSolar is an innovative distribution company that partners with installers and developers throughout North America. In addition to selling countless different types of solar and storage equipment, CivicSolar provides support and technical services to its dealers, which enables them to cost-effectively design, sell and install systems.
CivicSolar was founded in 2009 when co-founder Michael Goldberg decided to install a small 1.3kW PV system on his home in Laguna Beach, California. The project had its pluses and minuses, as most do. The biggest issue with the installation was the lack of communication and logistical challenges with his distribution partner. That's when he decided to take matters into his own hands and found CivicSolar on the simple premise of great customer service, responsiveness, and efficiency. Those same service-oriented core values form the foundation of the company's culture today.
CivicSolar now serves over 3,000 solar contractor customers throughout the United States, Caribbean, and Latin America. The company supplies and supports a wide range of projects in the residential, commercial & industrial, and small utility space. Their contractors' project portfolio has a lot of diversity, including on/off-grid projects, hybrid systems, and a fast-growing list of large solar + storage installations. This includes a 1.5 MWh hybrid solar microgrid in Panama, and a solar-diesel hybrid system on a movie theater in St. Croix that included over 400 kWh of energy storage. The project was completed in September, just days before the destruction of Hurricane Irma, which damaged the rooftop panels.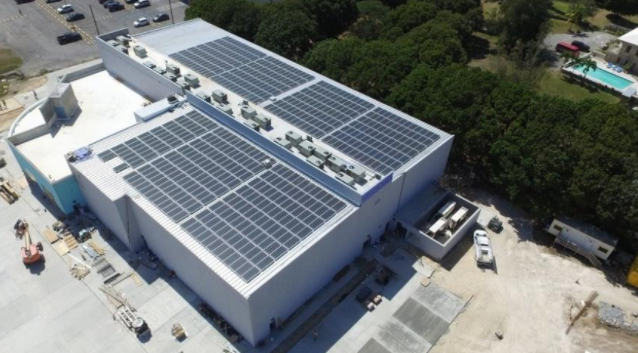 Utilizing Energy Toolbase
CivicSolar utilizes the Energy Toolbase platform in numerous ways to assist their installer partners in developing projects. Often the first touchpoint with ETB on a project is when a dealer partner is reconstructing a customer's utility bill. It's highly valuable in creating a 365-day Energy Use Profile, using any type of data, whether that be a Green Button xml file, the UtilityAPI integration, or monthly electric bills. Before determining what size and combination of equipment will maximize savings for a specific project, a solar installer should precisely know a customer's utility costs and consumption patterns. It's common for an Account Manager at CivicSolar to have discussions about a specific project during the design bid phase, all the way through to creating a finished branded proposal that includes a financing offer.

Two specific features the CivicSolar team uses regularly to fast track their design process is the 'ETB Optimizer' and the 'Facilities and Transactions summary dashboard' feature. The optimizer helps take the guesswork out of system sizing, based on the customer's load profile and utility rate schedule assumptions. The 'Facilities/Transactions summary dashboard' feature enables them to instantly view the financial impact of changing different project assumptions. Utilizing these two features together allows them to move fast during both the initial project qualification stage, and when fine-tuning the final bid.
Energy Storage & CivicSolar
CivicSolar was early one of the first distributors to aggressively target the energy storage market. Civic is now helping to facilitate storage projects for its contractor partners in both the residential and commercial sectors. Knowing that energy storage is a difficult concept to fully understand and explain, the CivicSolar team has taken a more hands-on approach in quantifying and communicating the value proposition to homeowners and building owners. In the coming years, CivicSolar expects storage to grow to a larger share of its business. CivicSolar currently carries energy storage equipment and inverters from several leading manufacturers, including LG Chem, Sonnen, Sharp, SolarEdge, Enphase, Outback, and others. Civic encourages installers to reach out directly to their account manager to figure out how they can best support their specific storage projects and applications.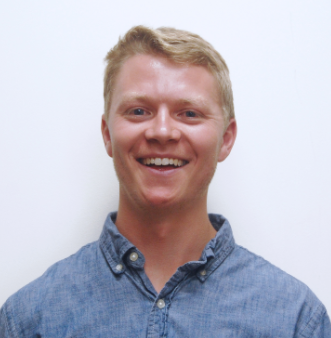 Tom Schoder is the Marketing Manager at CivicSolar, and spearheads the team's website development, promotional planning, and social media content. He and his team create exposure for Civic to reach new clients via events, webinars, articles, and blogs. Prior to his marketing position, Tom got intimately familiar with working with solar installers as an account manager. Which means, he's also quite familiar working with Energy Toolbase and leveraging its suite of project development features.