Customer Case Study: ETB Helps Industry Icon SunPower in C&I Development Activities
by Tracy Fosterling on Aug 08, 2019
SunPower is one of the most iconic companies in the history of the solar industry, having operated for more than 30 years across major segments of the industry. The company's roots go all the way back to the 1970s when the initial solar technology that led to the creation of SunPower started in the lab of Richard Swanson, a professor of electrical engineering at Stanford University. Today the company is a leading global player both upstream on the panel manufacturing side of the business, and downstream, deploying projects throughout residential and commercial segments.
SunPower has been a leading force in the commercial and industrial (C&I) segment of the market since its acquisition of PowerLight in the mid-2000s and Solar Generation in 2016. Recently the company was ranked the number 1 U.S. commercial solar provider for the second year in a row, by Wood Mackenzie (formerly GTM Research), based on the deployed capacity of on-site C&I projects. SunPower has been able to accomplish this in part through its unique business model of selling both directly to customers and through a network of local dealer partners. This basically means that SunPower has both an in-house project development team, in addition to a channel of value-added resellers developing projects on their behalf. In aggregate, SunPower has deployed over 10 GW of solar worldwide with over 1.6 GW installed in North America.
SunPower in the Northeast
The Northeast has long been considered one of the leading regional markets for distributed generation solar in the U.S. In the most recent SEIA Solar Market Insight Report (2018), New York, New Jersey and Massachusetts all ranked in the top 10 states for cumulative installed solar capacity. SunPower has been a leading force in the Northeast C&I market for many years with offices in New Jersey, New York and Boston, and have completed projects for a diverse array of small businesses, large corporations, retail, higher education, and municipal facilities.
"Our C&I development team in the Northeast works extensively with the Energy Toolbase platform to analyze and model savings for various types of non-residential customers throughout the regions," said Becky Gallagher, SunPower's Manager of Project Development and Strategy. SunPower development analysts will often times use ETB to import SunPower (PVSim) generated 8760 solar production data, which gives more specificity to the avoided cost of power calculation, which is a key input in the financial model.
Fragmented Policy Environment in the Northeast
One of the challenges of developing C&I projects in the Northeast market is the highly diverse nature of the state and utility level NEM programs, utility rate structures, and incentive programs. It requires continuous effort and resources to stay current on all the latest rules and regulations, and then properly account for those when developing a project. "We're very active in working with policymakers and stakeholders throughout the Northeast region to defend, extend, and create solar-friendly policies," Gallagher continued.
It's oftentimes necessary to create a custom rate tariff for a customer when modeling a project in the Northeast, and then optimize around a rate tariff switch. Energy Toolbase enables SunPower to set up a specific combination of utility rate schedule + NEM rules + incentive programs, like the SMART program in Massachusetts. This also allows SunPower development to quickly move into new territories and take full advantage of lucrative development opportunities like SMART before the incentives run out. SunPower has a webpage dedicated to educating customers about the SMART program in Massachusetts.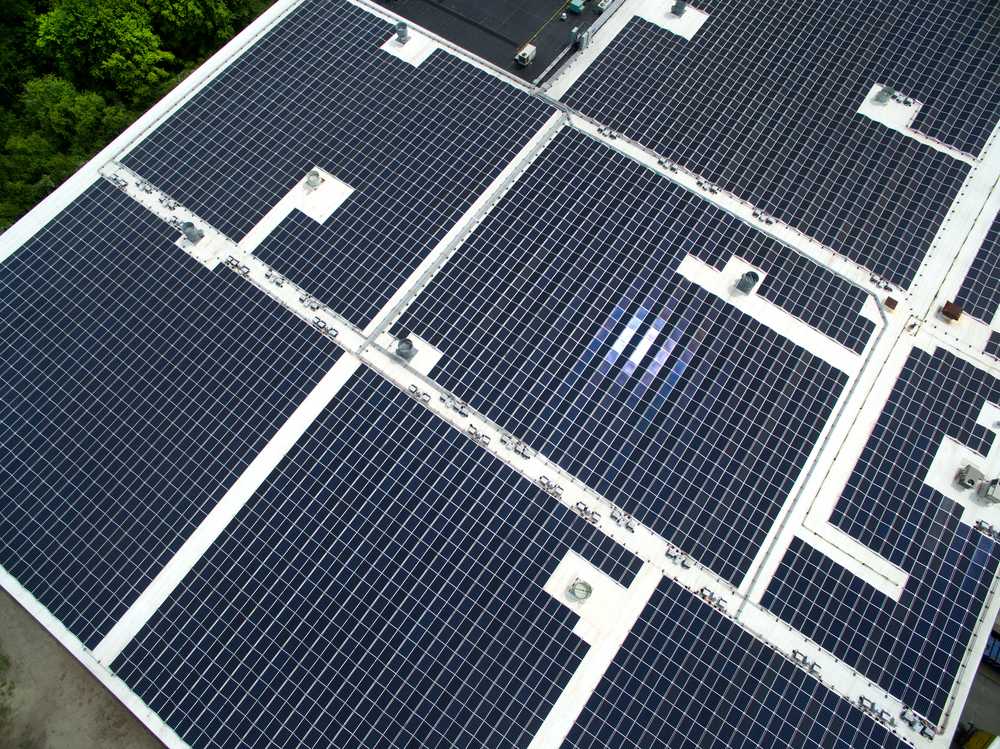 A 4.1 megawatt SunPower system on the unused roof of a commercial office building offsets 75% of Attleboro School Districts electricity, saving an estimated $5.5 million in utility costs over 25 years.
Optimizing Energy Storage in ETB
SunPower was an early mover into the energy storage market, both on the technology integration and development side of the business. SunPower announced the launch of its fully integrated Helix® Storage product, designed specifically for commercial customers in early 2018. Helix Storage features SunPower's intelligent software control system that dispatches to optimize energy and demand savings and includes turn-key design, installation, operations and maintenance services provided by SunPower. After a little more than one year on the market, interest in Helix Storage remains high with a pipeline exceeding 110 megawatts and attach rates of greater than 35 percent.
The SunPower development team works extensively with the ETB platform to model the savings and economic opportunity of adding Helix Storage to other solar projects they are proposing. A commonly used Energy Toolbase feature when analyzing storage projects is the ETB Optimizer, which facilitates running 10 separate storage dispatch simulations simultaneously, to visualize energy and demand savings across a range of system sizes. Also, ETB's demand profile visualization feature with the ETB Analytics module is often used to visualize the storage dispatch profile, illustrating the control strategy being deployed, such as peak-demand shaving, TOU arbitrage or self-consumption.
In 2018, SunPower integrated its Helix Storage product onto the Energy Toolbase platform, enabling both the SunPower in-house development team and their commercial dealer channel to quickly and accurately model the economics of solar-paired Helix Storage projects. The integration allows users to run simulations that reflect how Helix Storage would dispatch for a specific customer based on their unique load profile, utility rate schedule, and NEM assumptions.
Becky Gallagher, Manager, Project Development and Strategy SunPower
Becky is a manager of the project development analyst team in the Northeast at SunPower. She works closely with account executives and customers to develop proposals for solar-plus-storage projects across the country. To help customers make informed decisions about whether and how to "go solar," her team develops feasibility analyses, designs and site-specific optimizations as well the financial models to price the offerings.