How Solar Installers Can Leverage Digital Marketing Strategies to Increase Online Lead Generation
by Monette Meier on Aug 01, 2017

It's well documented that the rooftop solar market is becoming increasingly competitive for solar developers and installers. This is especially true in more mature markets like California, where hundreds of companies compete within the same geography for new leads and customers. This inundated market environment has driven customer acquisition costs higher and presented a challenge for solar companies in their marketing and lead generation activities.
Even the most recognized and reputable solar companies are having to re-strategize their digital marketing tactics to stand out in this saturated market. It's important that solar companies engage with potential customers across multiple channels, including via their website, on social media, via print/radio ads, in their printed marketing materials and sales proposals. To create a strong and cohesive brand, it's vital to communicate a consistent message across these different mediums.
In this blog interview, we spoke with Maciej Godlewski, Founder, and President of Fired Up Digital, a digital marketing agency based in Boston that focuses on the renewable energy industry. Godlewski has helped numerous solar installers improve their lead generation volume by strengthening their online presence and telling a more compelling brand story. In this interview, Maciej shares insights on how solar installers can use digital marketing tactics to enhance their brands and obtain quality prospects.
Please describe your background and what led you to start Fired Up Digital.
I began my career in the startup industry in Boston and New York, working for years in marketing and sales helping startup companies bring in new clients. I've been able to learn effective digital marketing techniques across many channels, including email, search engine optimization (SEO) and pay-per-click (PPC) advertising—digital marketing is my company's specialty. I've also always had a passion for the clean energy field and a desire to help solar installers, energy audit companies, manufacturers and other renewable organizations build their client base. My background in digital marketing and my passion for the renewable energy field led me to start Fired Up Digital in 2012.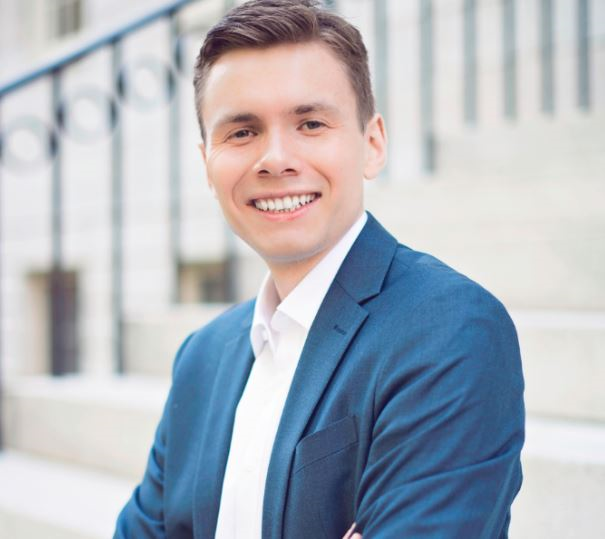 What marketing strategies can solar installers leverage to stand out in a highly competitive industry?
It is important for solar installers to leverage their brands. It's critical to make your company stand out as the go-to provider in your area. One important step to take is to position yourself in a way that enables your target market to consistently see your brand. After a while, when they see your brand, they will recognize it. This goes from the first interaction a consumer ever has with your company all the way through to when a customer is presented with a sales proposal. In every single step of the marketing and sales process, a company's branding needs to be consistent.
How can solar installers improve their digital presence?
A company's website should be a hub for its marketing. It should be a space that helps clients become familiar with its brand and a tool it can leverage to get more interested people to fill out a contact form or place a call. Companies want to drive qualified traffic to specific content or landing pages on their websites, and they want that traffic to end up trusting their messaging and their brands so much that customers want to purchase from them. That happens when a company provides great quality content at each stage of the buyer's journey, which also includes the final sales proposal.
How can solar installers generate more leads from their social channels?
We've seen a rise in the use of social ads on both Facebook and LinkedIn's advertising platforms. The best part about using social media advertising is that, when done right, it can drive quality leads to a company's website at a much lower cost. Once people come to a company's website from an ad, the landing page is a critical component in converting that lead. The website needs to have compelling messaging, relevant imagery, detailed contact information and persuasive promotional information. Any elements of conflict between the ad and the landing page will create a distraction, and distractions cost companies sales.
How can solar companies better leverage the power of social advertising?
So many of us are on Facebook. It's a huge social network, and it's getting much, much better at showing the right ads to the right people. Facebook gathers tons of information about its users—what we're like, who we know, how we interact with people and what we're interested in. Businesses are using that information to target advertising to specific users who are more likely to buy their products and services.
Another relevant social advertising platform is LinkedIn, which offers a huge network of professionals to whom companies can serve ads. This platform is especially relevant for B2B companies. One interesting feature of LinkedIn is that it offers advertisers the ability to target their audience based on a user's position, whether it's the C-suite, a manager, owner, you name it. Companies can serve ads to specific people in a specific industry, job function, education level, geographic area or LinkedIn group.

Is social media advertising better suited for B2B or B2C solar companies?
Facebook is generally considered more B2C, but it's still a very powerful network for B2B. Nearly everyone goes on Facebook, many almost daily. If we find something that interests us—if we see an ad that is engaging and relevant to us and can help us with our businesses—we still click on it, even if it's after business hours. There are businesses that are using Facebook to do marketing for just that reason, for the people who never stop working, even when they're using the platform for leisure.
The other part of the answer comes down to cost. On Facebook, an ad campaign can cost between $1 to $2 per click. On LinkedIn, though, companies might be paying $6 to $8 per click. That's because of who they are targeting and how they're targeting them. LinkedIn's targeting is much more professionally-focused, so it charges a higher premium.
The social ad process depends on a company's budget and on the size of the deal that it is trying to get. I would choose LinkedIn if I were a company targeting businesses with large energy needs and searching for deals higher than $15,000. For solar energy systems that are smaller, or if a company is targeting residential solar, Facebook is a good place to start. Check out my article on Facebook lead generation for further insight in this area.
What interested you about developing marketing campaigns specifically in the renewable energy industry?
When I started my company in 2012, I wanted to improve the marketing industry. Now that I've developed a passion for renewable energy marketing, I've found a bigger purpose: to leverage my marketing knowledge to help companies make the world a better place through the adoption of renewable energy.
I'm passionate about solar installation and renewable energy marketing. It's something I believe in and my mission is to bring better direct response marketing to the industry and deliver results. If our clients are reaching more customers, that means more people are using solar and we're making the world a greener place. That's what drives me, what drives my company, and I'm excited to see where that takes the industry.